MERRY MOTHER FUCKING CUNTING BASTARDING CHRISTMAS BUNTING
Our Bunting is just so bloody wonderful.  It's perfect for any occasion - Birthdays, Christmas, Mother's Day, Father's Day you name it!

Bunting info: 

Each rectangle is 148 x 210mm (A5 size) 
Bunting comes in a number of different lengths ranging from 2 meters to 10 meters (each 1 meter contains 4 flags)
Printed on high quality 300gsm cardstock
How to assemble your bunting: 
Thread string (colour of your choice) through the backs of the bunting in each hole.  Leave the desired amount of space between each flag - We recommend around 2 inches gap between each flag. 
Recommend this product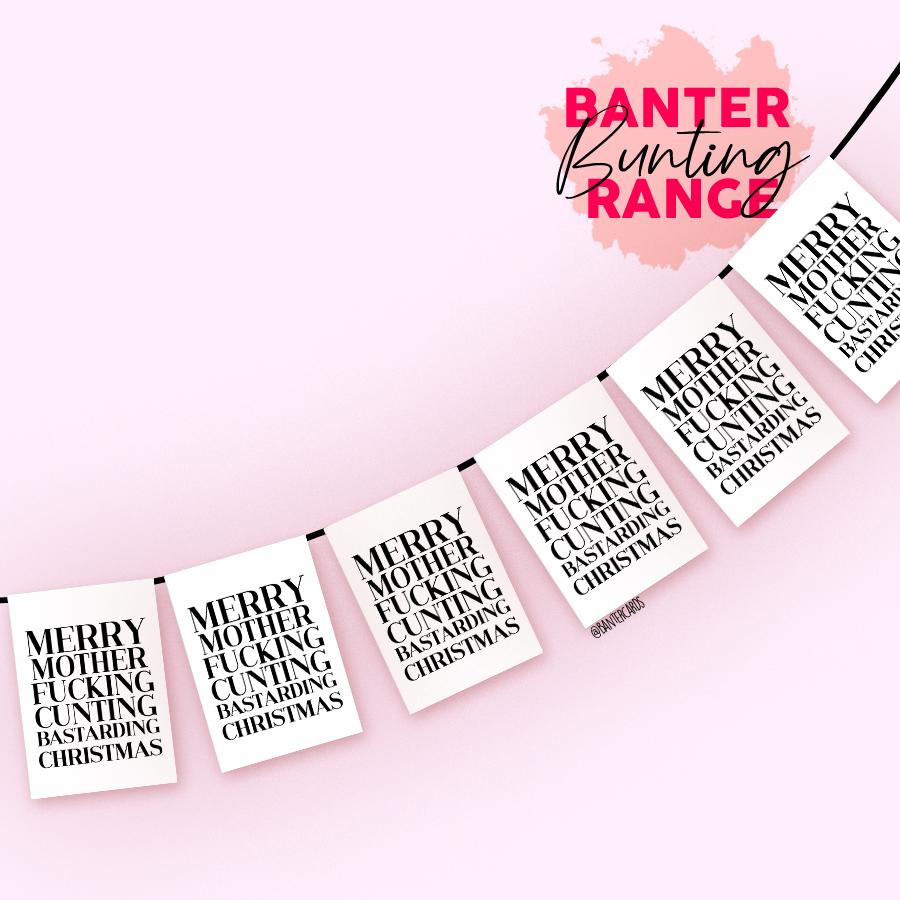 MERRY MOTHER FUCKING CUNTING BASTARDING CHRISTMAS BUNTING