MERRY FUCKING CHRISTMAS WRAPPING PAPER & GIFT TAGS
Buy 2 packs of Wrapping Paper, Get 1 Free!
Buy 3 packs from our Wrapping Paper range and get the third pack free!

Discount will automatically be added at checkout so you don't even need to use a discount code! Because our Banter Wrap is so popular this is limited to a maximum of 6 packs per transaction - soz!
Yay our wrapping paper IS HERE!
In each pack you'll receive 2 folded sheets of wrapping paper & 2 matching gift tags. Each sheet is 27.5" x 19.5".
Our Banter wrapping is made from 100gsm 100% recycled paper... So not only can you make someones day with this super wrapping paper you're also being wonderful & helping the planet!
Our Banter Tags are made from recycled paper & come with a small hole for you to add your own string/ribbon.
Recommend this product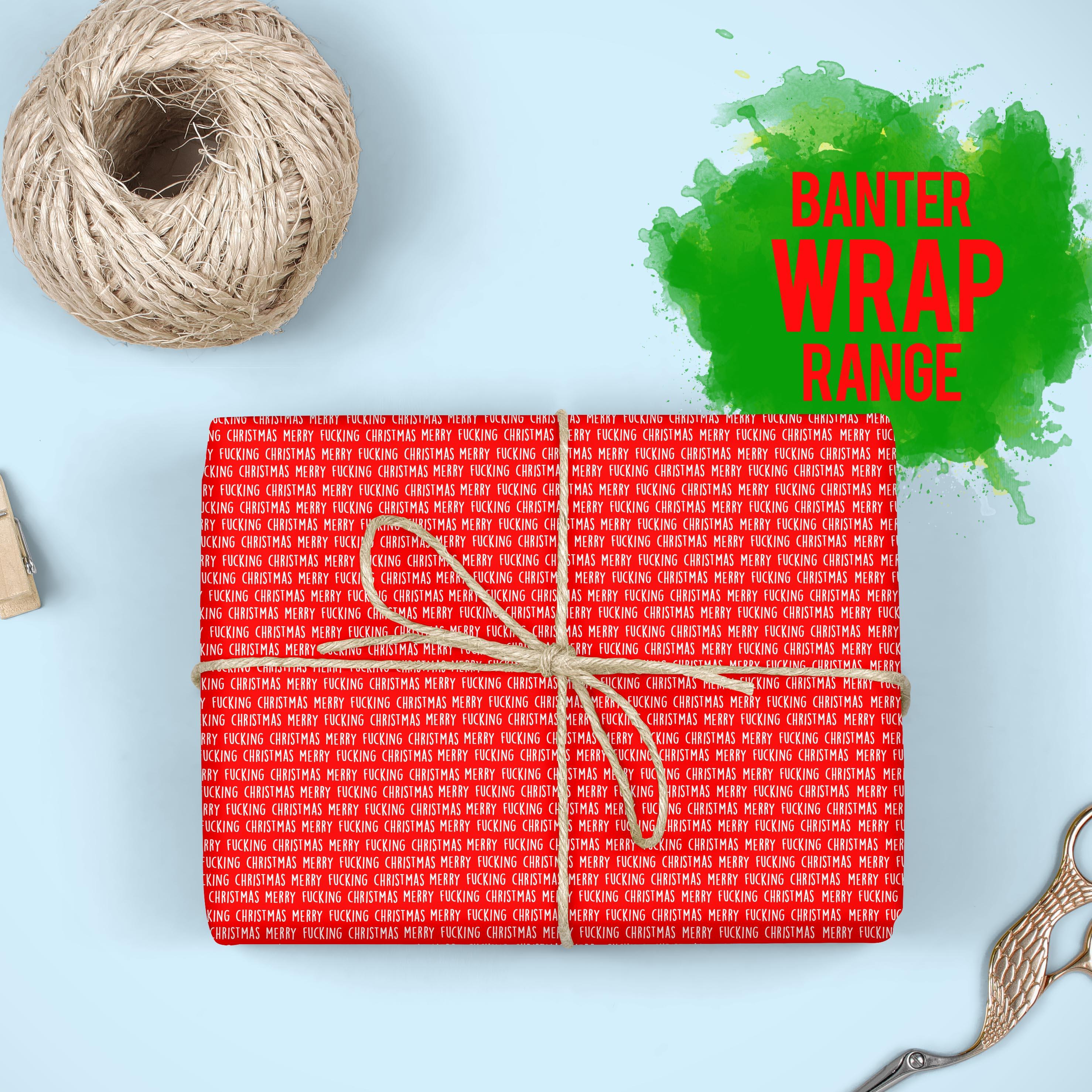 MERRY FUCKING CHRISTMAS WRAPPING PAPER & GIFT TAGS