HAPPY BIRTHDAY HOMO BALLOONS
PLEASE NOTE WE ONLY HAVE ORANGE AND PINK IN THESE BALLOONS!
Buy 2 bags get 1 free YIPPPPEEEEEE
Pack of 5 banter balloons - (the colours you receive may not match the picture but we'll always try to send a multicolored pack) Balloons are 12 inches when inflated & guaranteed some laughs. 
Please note: helium will last around 7 hours in these balloons (this will depend on the helium tank used - please refer to helium tank instructions) 
*up to 6 bags maximum, discount will only apply when you add either 3 or 6 bags to your basket
Designs Copyright © 2016 Banter Cards LTD.
Recommend this product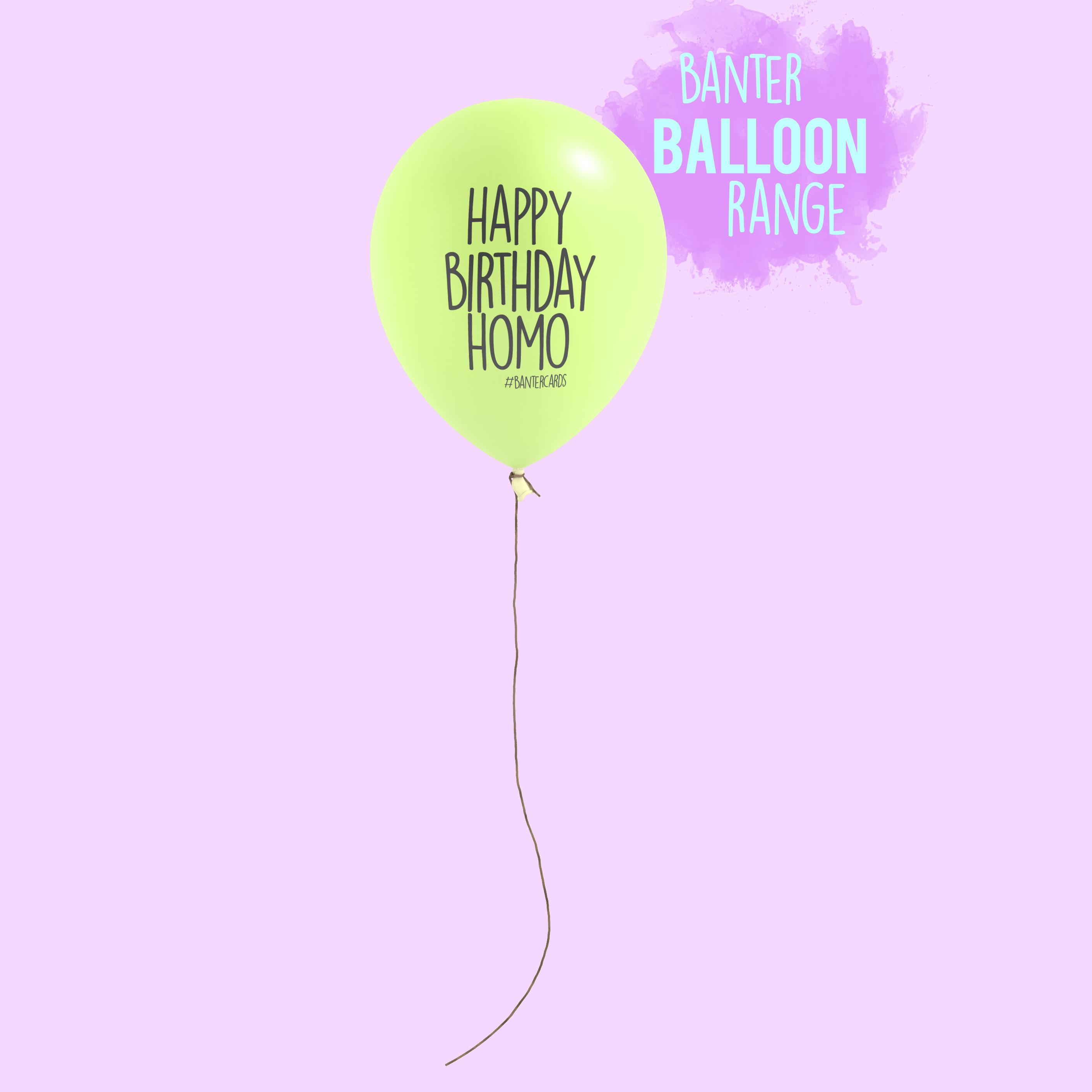 HAPPY BIRTHDAY HOMO BALLOONS