CUSTOM NAME BAG
Want your very own tote bag? Look no further... We'll print whatever wording you want.  
How does it work?  
Select your bag colour using the drop down below 
Tick the box to enter the name you'd like  - A box will open when the box is ticked 
If you'd like to pick your own wording just leave us a note in the order with what you'd like printed. 
If there are any words you don't want to be printed on the bag please let us know in the notes. e.g. Cunt, whore etc. 
These bags are non-refundable
Name will always be printed in yellow & the wording will be printed in white. 
Tote bag details: 
100% cotton carrier with long Handles 38cm(W) x 43cm(H)
Recommend this product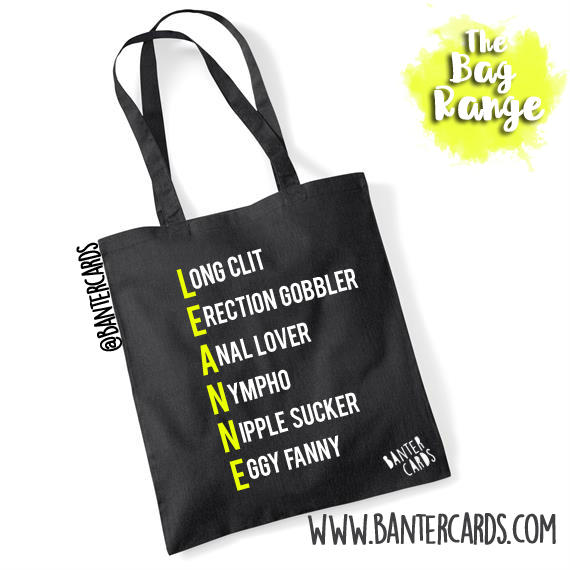 CUSTOM NAME BAG