FREE - HEY NEIGHBOUR - FREE SELF-ISOLATION POSTCARDS (PAY SHIPPING ONLY)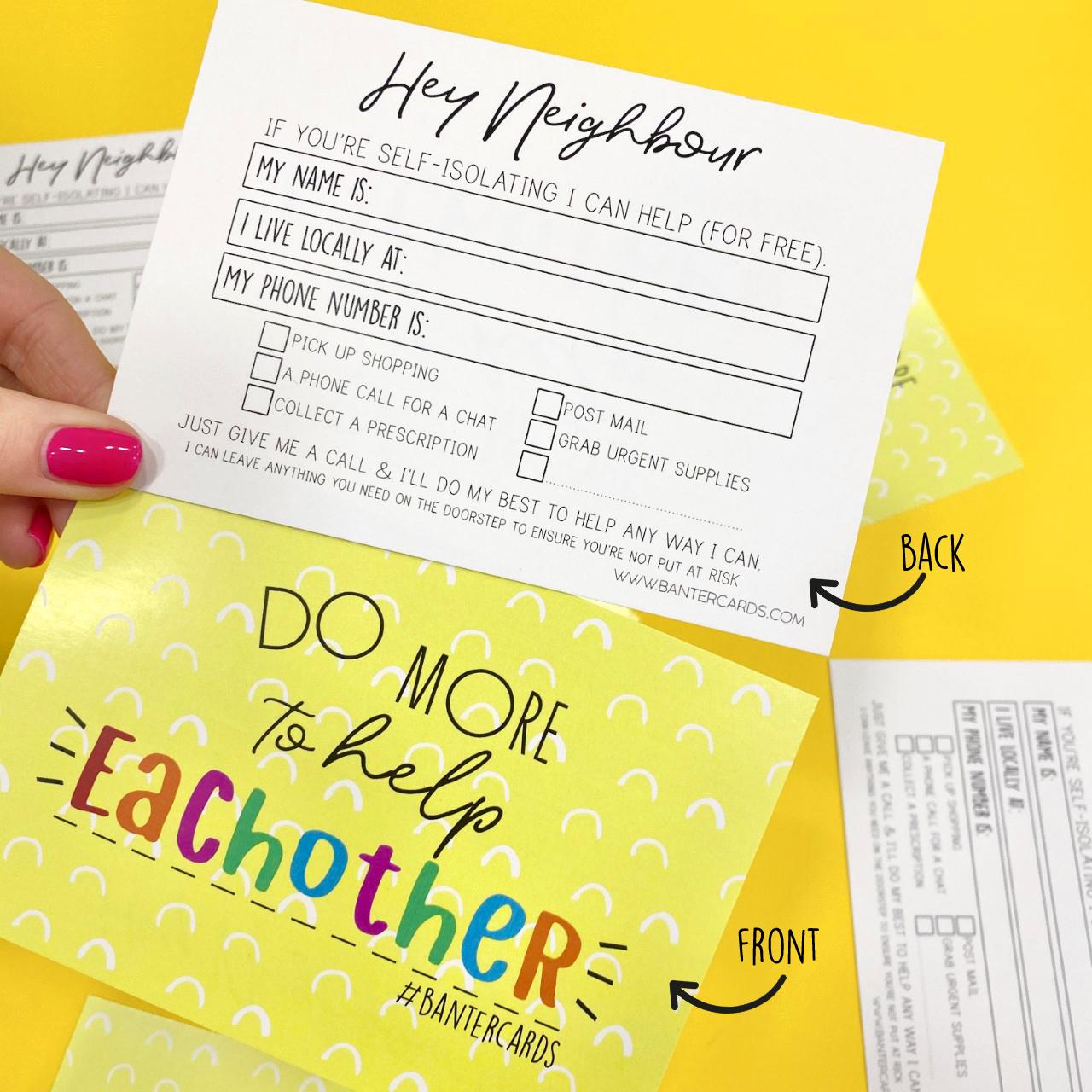 1 PACK HAS 8 CARDS!
With the current situation we want to try & help you help other people.  We seen this idea about giving out postcards to your neighbours & LOVED it. 
Grab EIGHT free postcards which say "Do more to help each other".  They have a space on the back for you to fill in & post through your vulnerable neighbours doors letting them know you're available to help for free!
There's a space to fill your details in & what you can help with. 
You will be charged shipping only - you will be charged shipping for every 8 to add to your basket to avoid people buying multiple packs & selling them on like bog roll!!
Please stay safe & do whatever you can to help your vulnerable neighbours, family & friends.  Love Banter Cards <3

P.s. wash your bloody hands!
Earn
0
reward points with this purchase
Add This Product To Your Wishlist