CC - YOU ARE FUCKING INCREDIBLE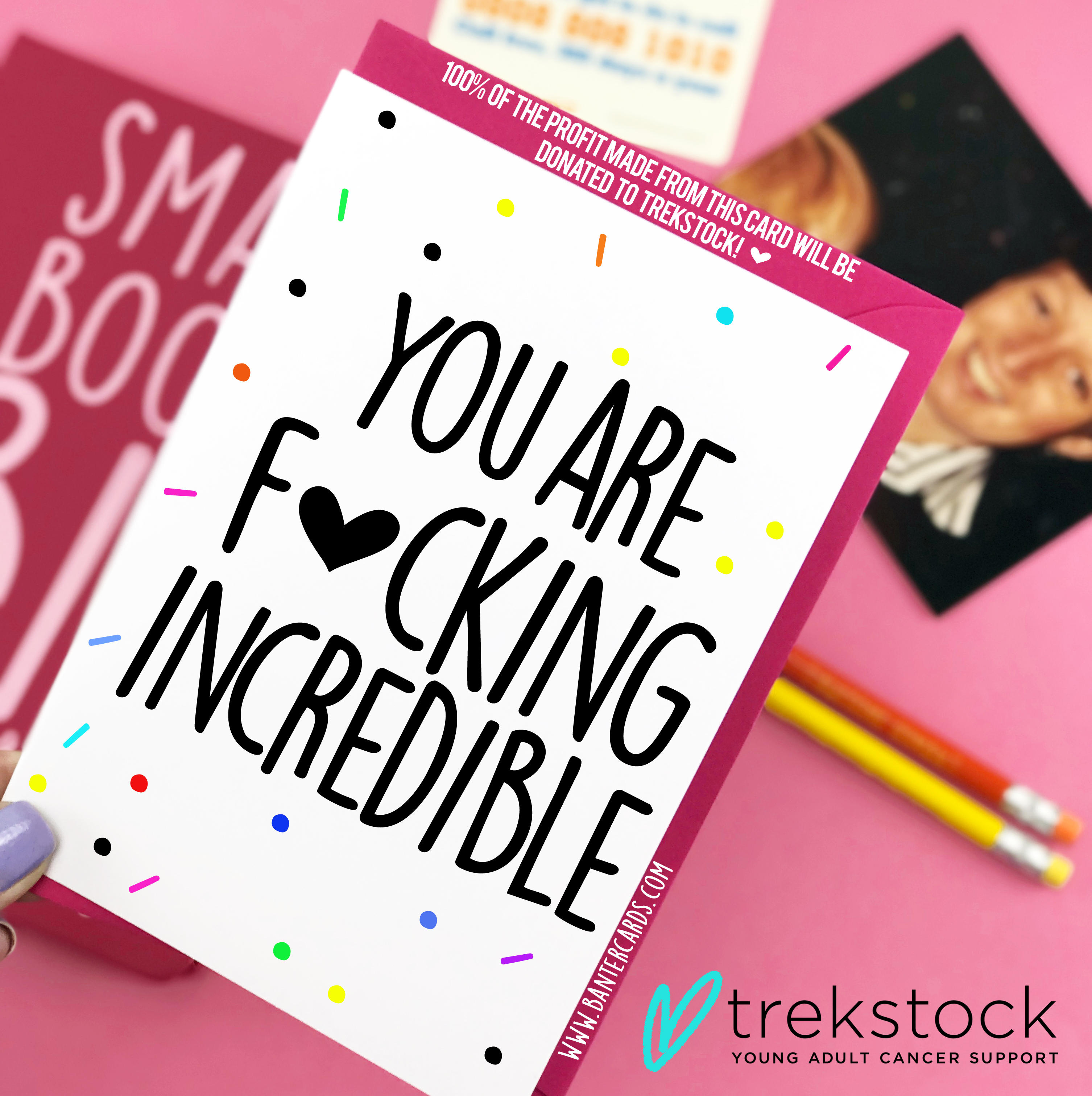 100% of the profit from the sale of this card will go directly to Trekstock.  If you'd like any more information about this charity visit https://www.trekstock.com/our-story or email us at hey@bantercards.com.
20% off when you buy 5 cards
Buy any 5 cards* - large or small - and we'll give you 20% off (and because we love you & the number 5, we'll also give you 20% off if you buy 10, 15 or 20 cards too)

Discount will automatically be added at checkout so you don't even need to use a discount code!!
*Excludes custom/personalised cards, discount applies to price of greeting cards only
Card Info
Select from either folded A4, A5 or A6 size
350gsm card

Includes coloured envelope
Cellophane bag packed
If you'd like us to print a message inside, please tick the option below and type your message in the box before you add to basket.